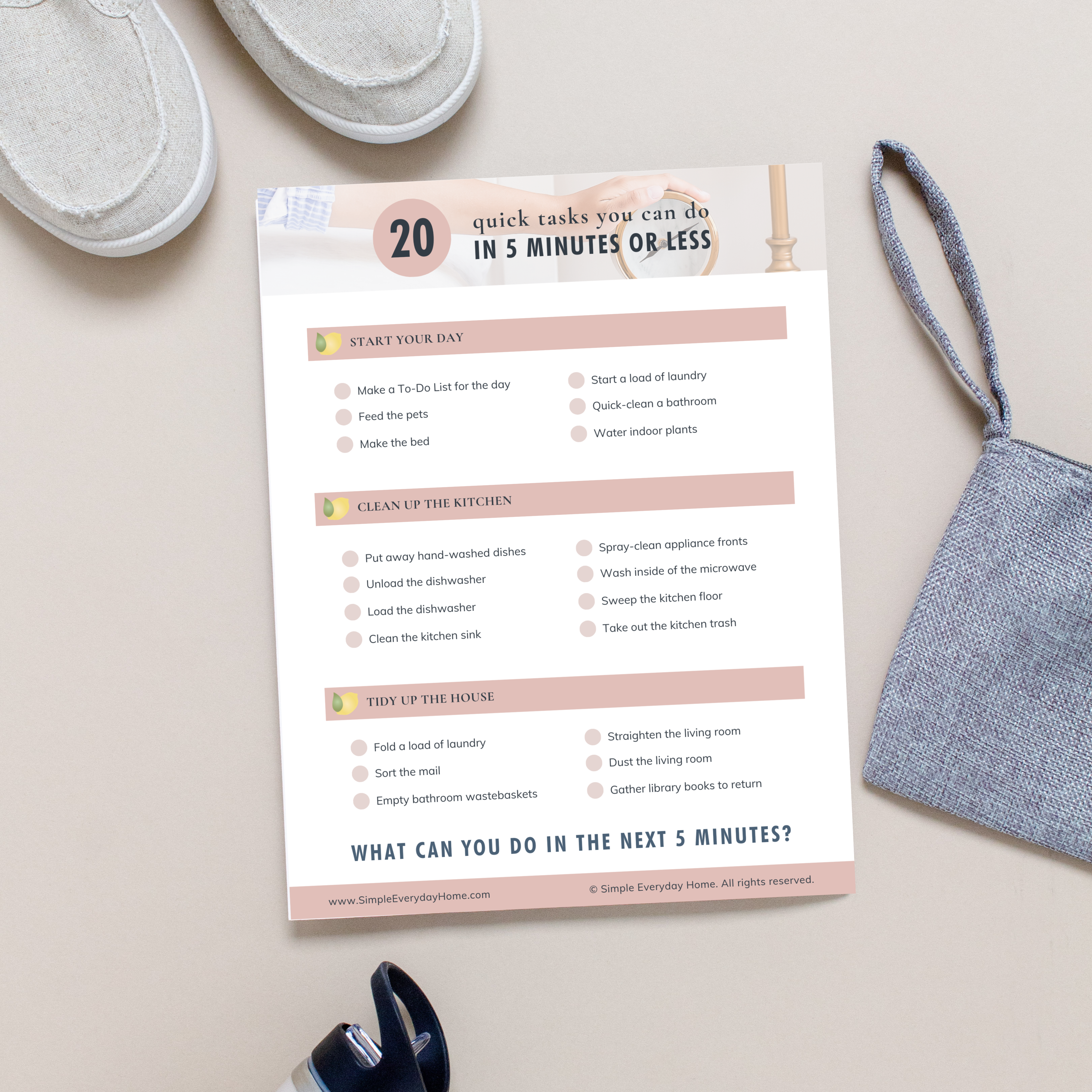 Get more done than you ever imagined!
This FREE list will give you tons of ideas for things you can do in just a few short minutes at a time.
You'll be surprised at how much you can get done while your coffee brews...while waiting for a phone call...while your kiddo looks for their soccer shoes (again).
Hang this list in your kitchen and see how much you can accomplish!