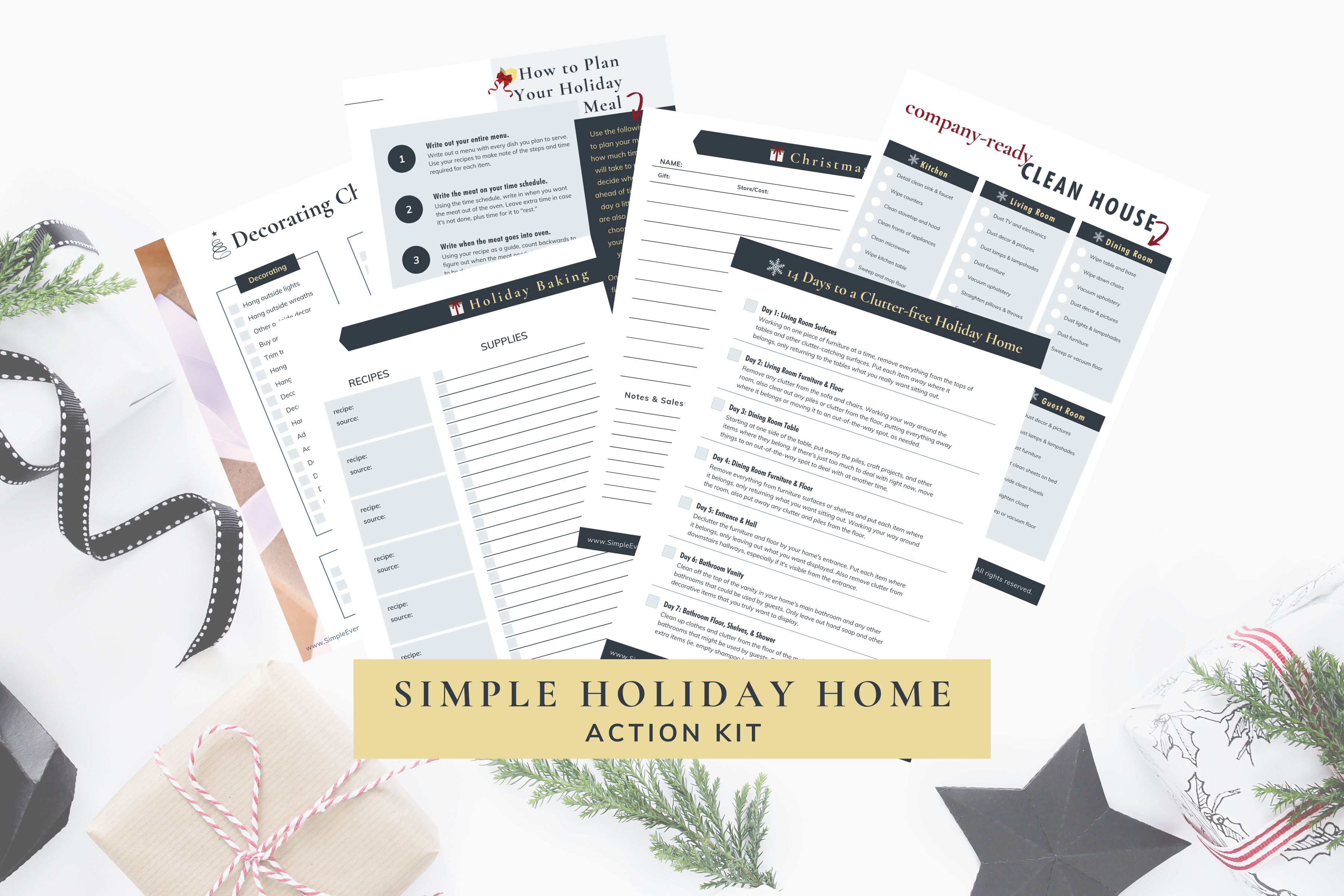 All the lists and tips you need to go from "surviving the chaos"...
to enjoying your best holiday season ever!
This year was supposed to be different...
The house was supposed to be clean and organized (and smelling of sugar cookies).


The tree was supposed to be decorated by the time Thanksgiving leftovers were gone.


The gifts were supposed to be wrapped and tied up with a bow before Santa finished checking his list (the first time).​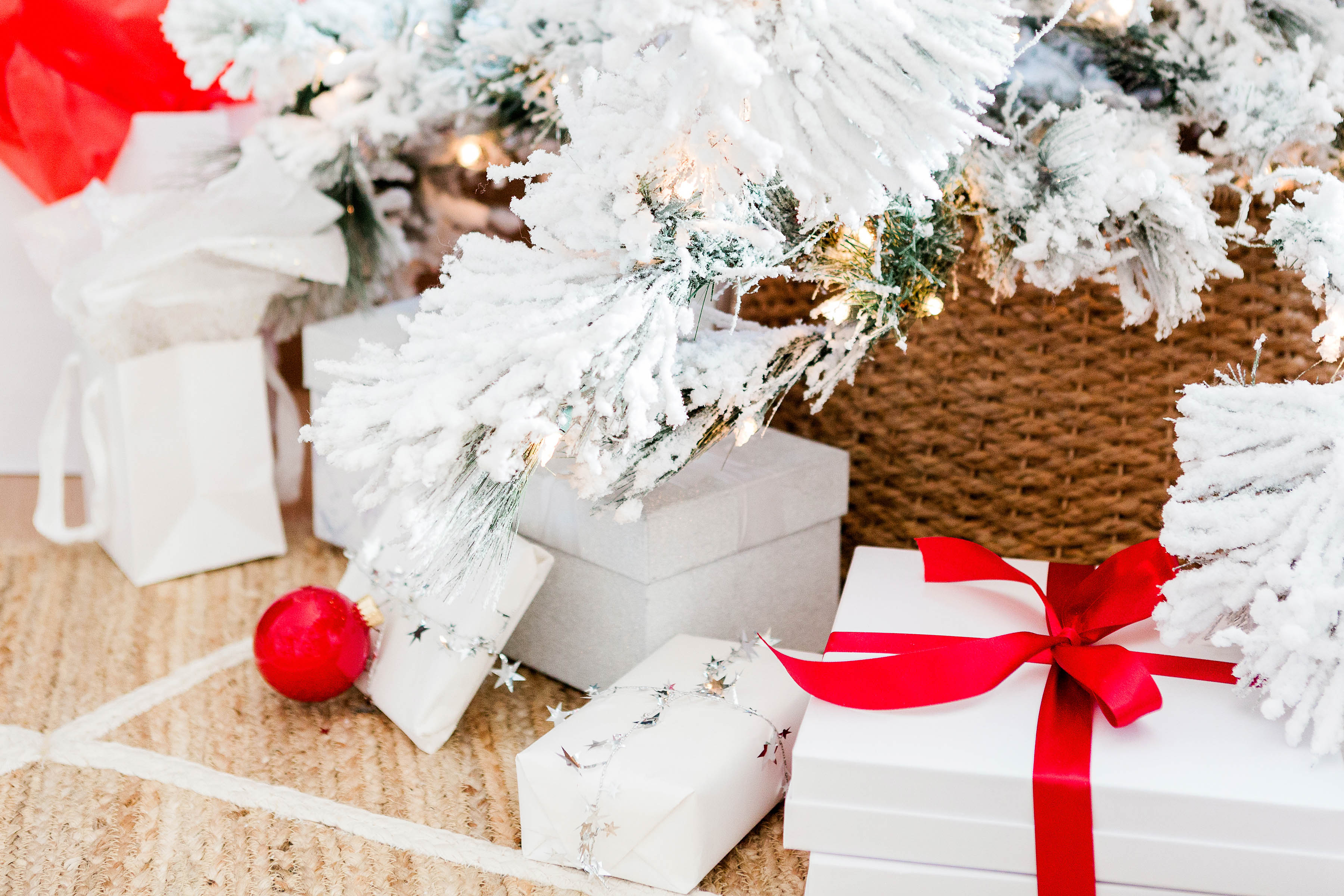 But THIS year the holidays feel even more insane than usual!
And you wonder...
Is it possible to have a happy holiday season this year?​
> Can you make special memories with your family...even if you can't be together?
> Will you be able to enjoy the pretty lights and gifts...without feeling overwhelmed by your to-do list?
> Is there time to bake cookies and watch movies with your little elves...without dropping all those shiny balls you're supposed to be juggling?


INTRODUCING THE...
Simple Holiday Home Action Kit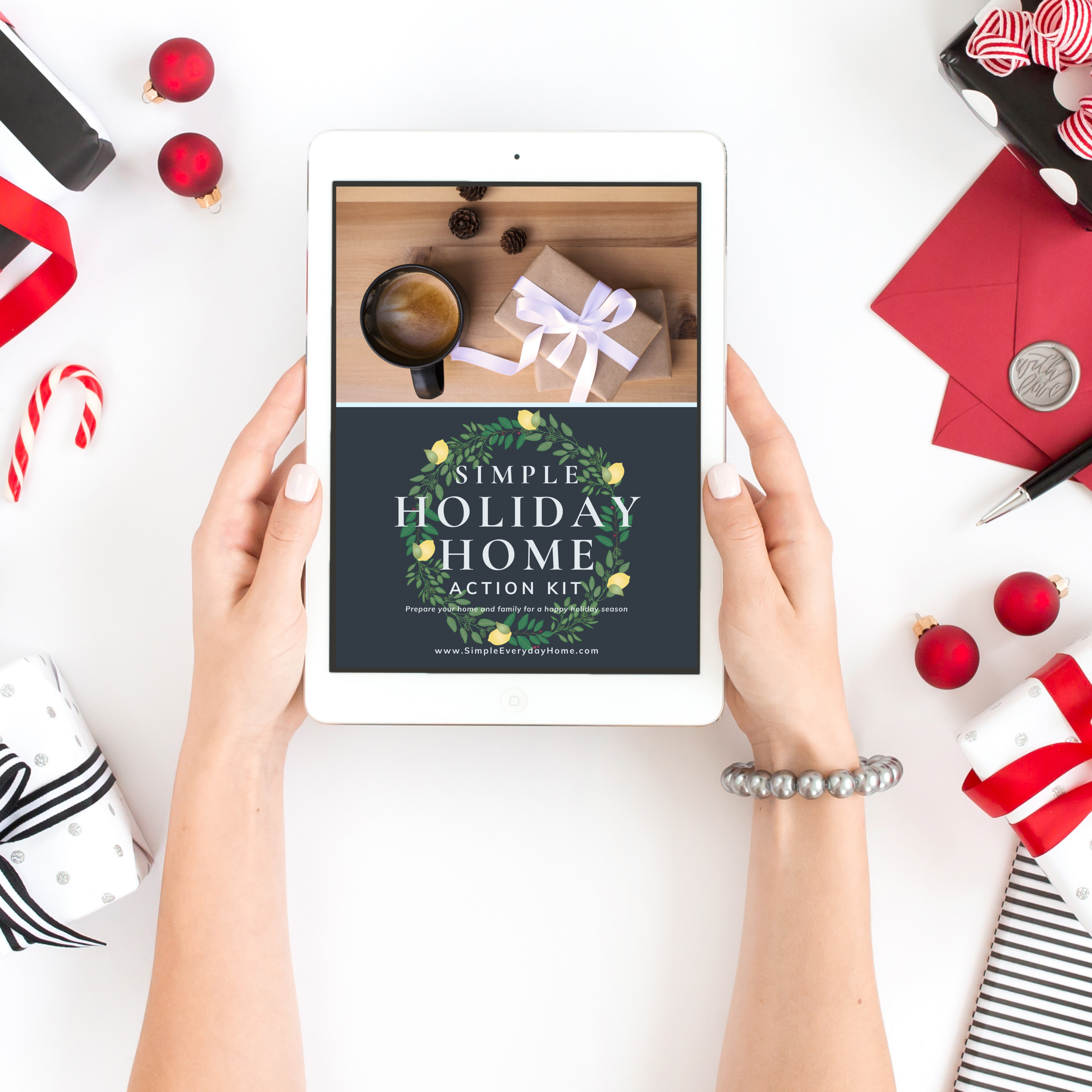 All the lists and tips you need to prepare your home and family for a happy holiday season.


Go from "surviving the chaos"...to ENJOYING your best Christmas ever!
With the Simple Holiday Home Action Kit, you can decorate for Christmas (without feeling overwhelmed), prepare a full holiday meal (without shedding a tear), and manage all the gifts and activities of the season (without losing your mind).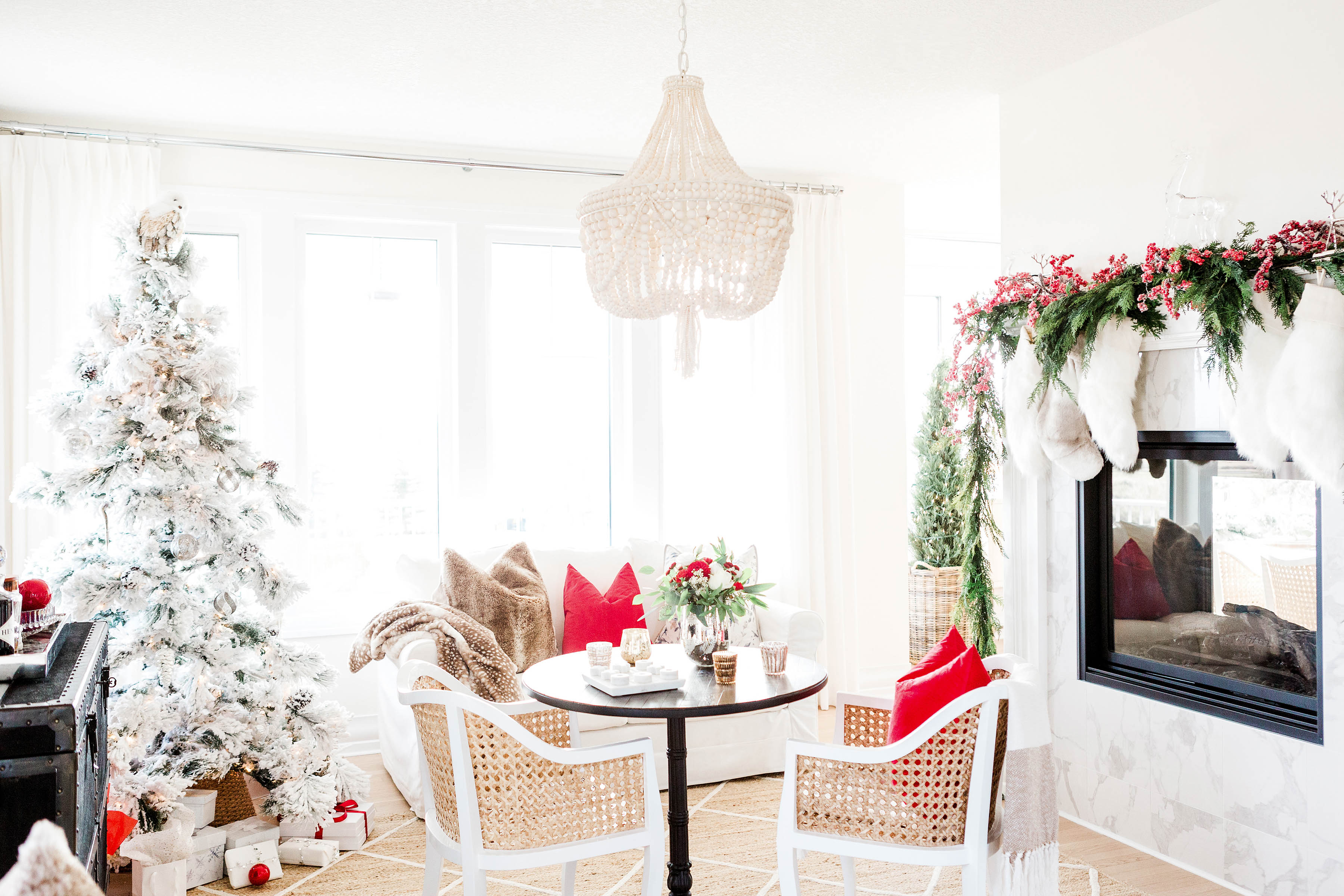 Clean and decorate your home with manageable tasks - plus, keep it clean over the holidays.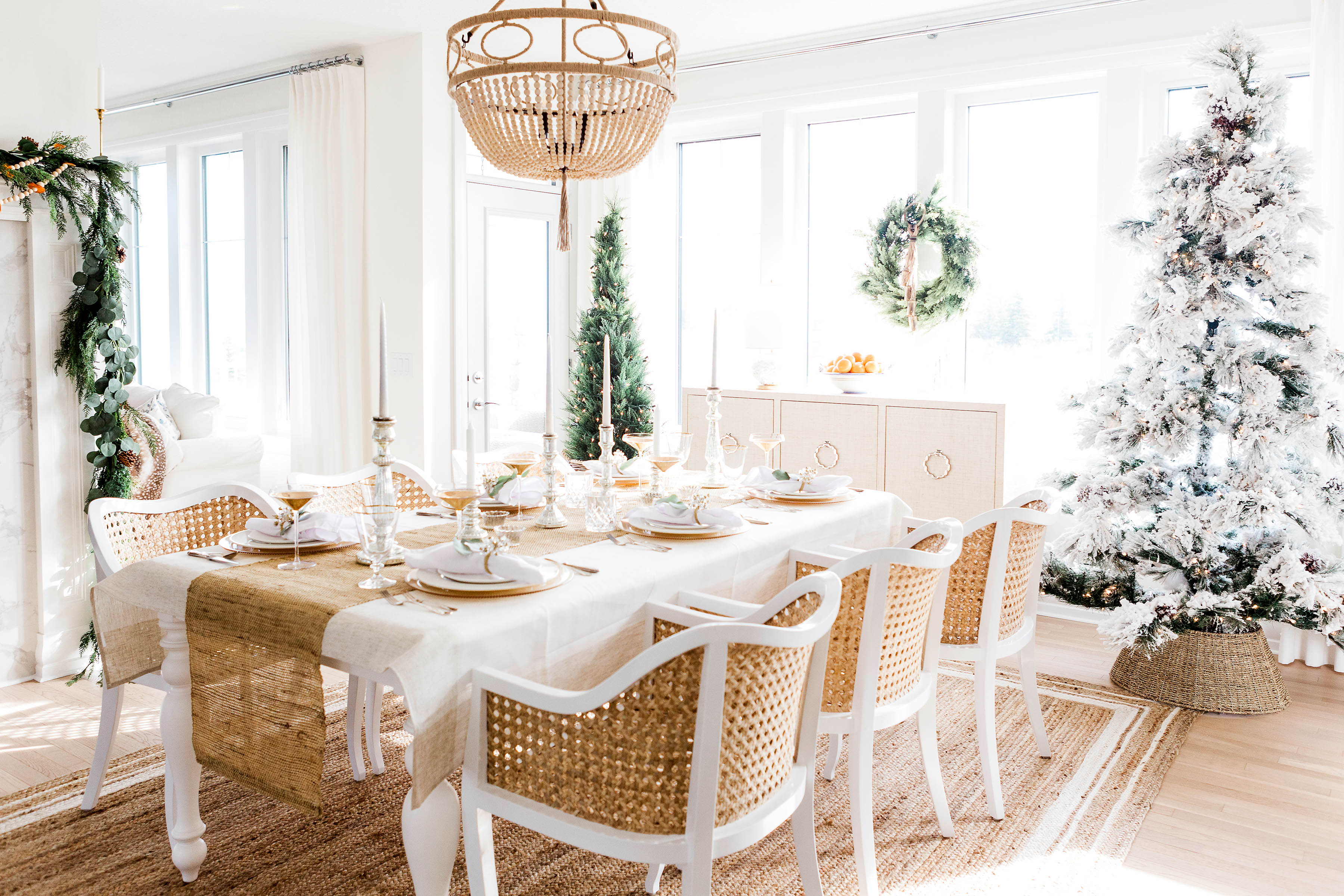 Plan and execute a holiday meal for your own little family or a tableful of guests.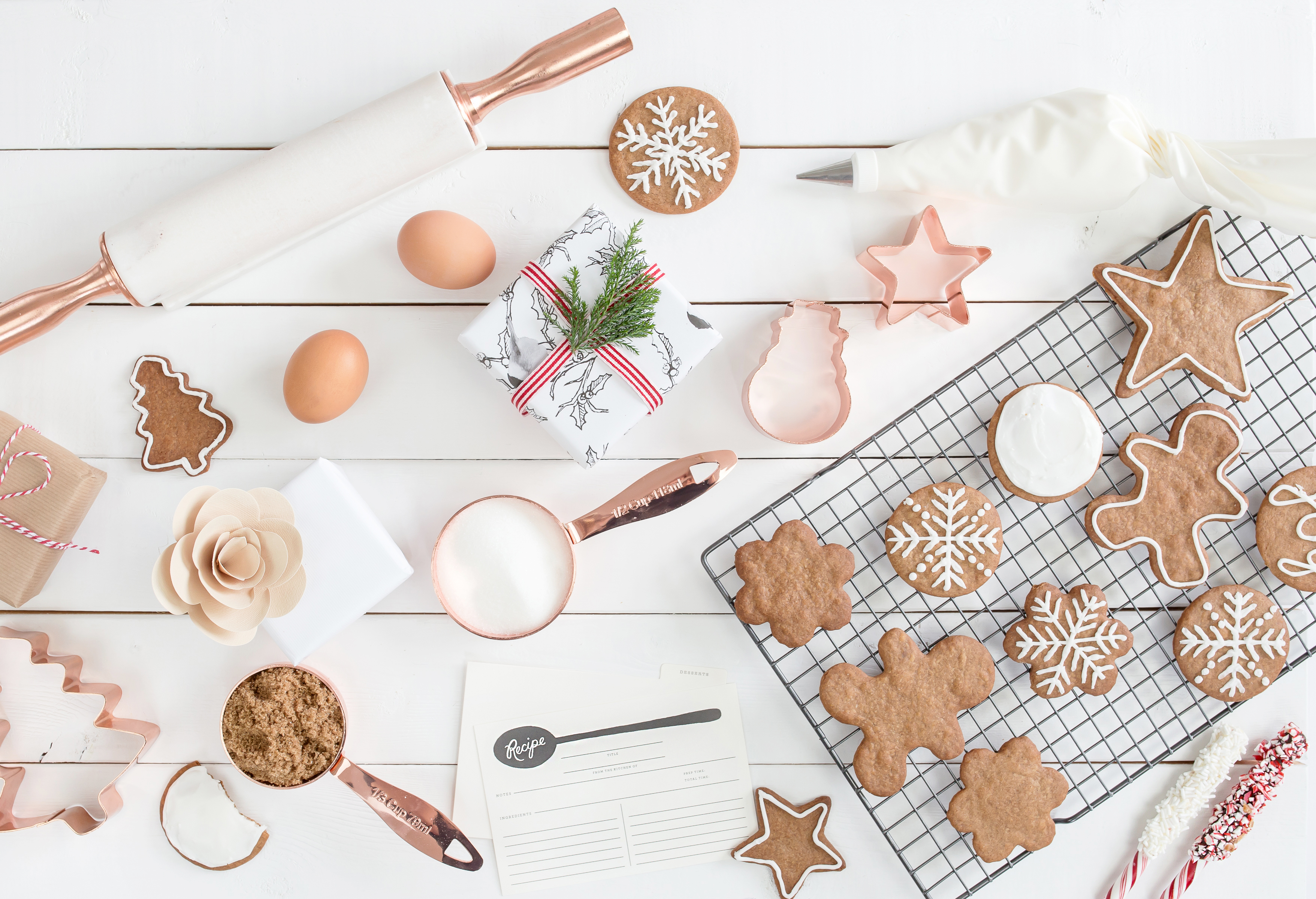 Keep track of all the gifts, shopping, baking, and more so you can ENJOY the season.
Prepare your home and family for the holidays with...
>> A breakdown of must-do cleaning, plus decorating and un-decorating, to take you from prep to clean-up for the entire season
>> A complete system for planning and preparing a holiday meal, with fill-in-the-blank shopping lists and time schedules
>> Lists, lists, and more lists for keeping track of the gifts, cards, packages to mail, cookies to bake, and so much more!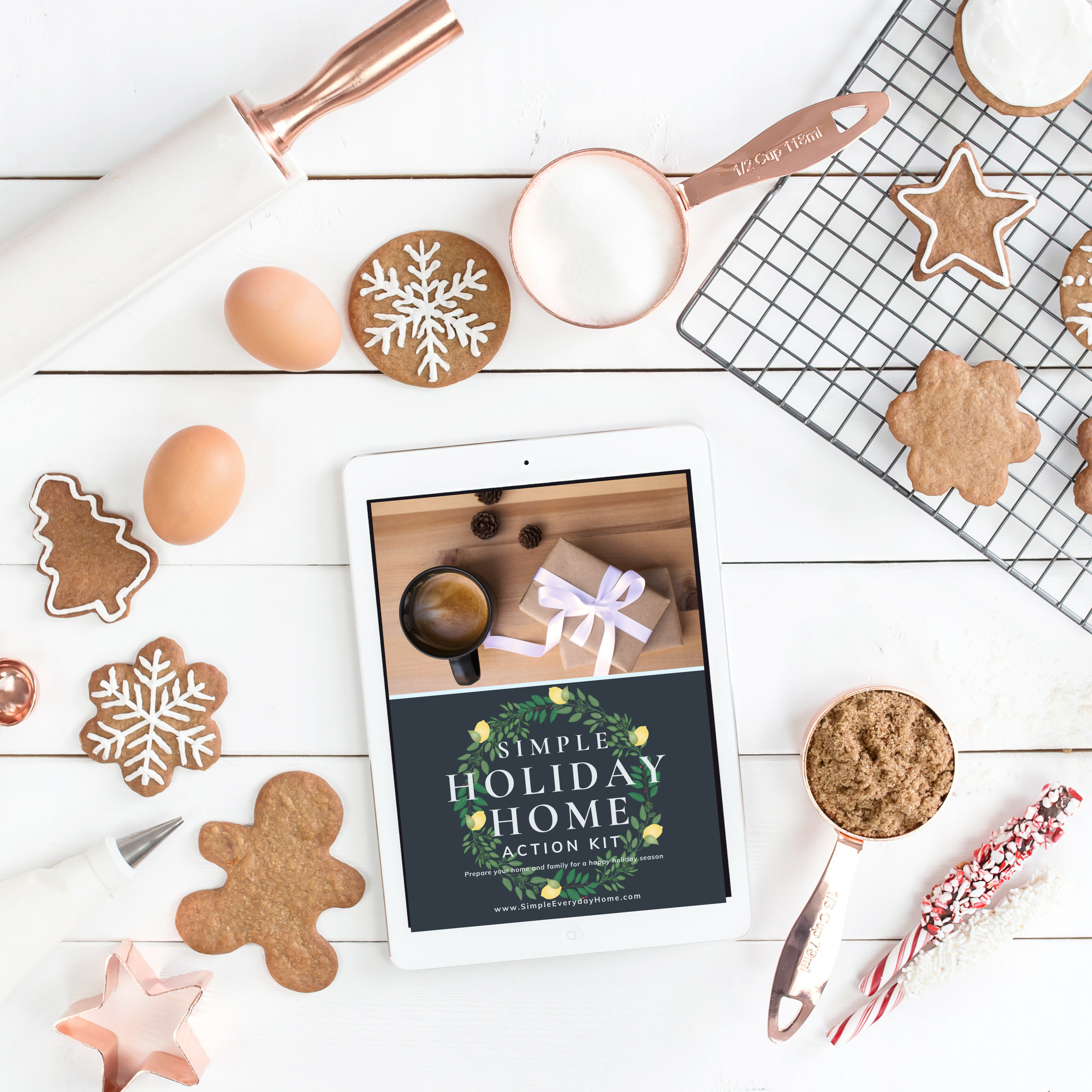 WHAT'S INCLUDED:
> Clutter-Free Holiday Home Challenge to prepare your home for decorating and entertaining in just 14 days
> Checklists for cleaning, decorating, and packing it all away at the end of the season
> An easy-to-follow system for planning, prepping, and executing a holiday meal on the big day
> Christmas wish lists, shopping lists, baking lists, card lists, and MUCH more
> Loads of tips and tricks for organizing and ENJOYING the whole holiday season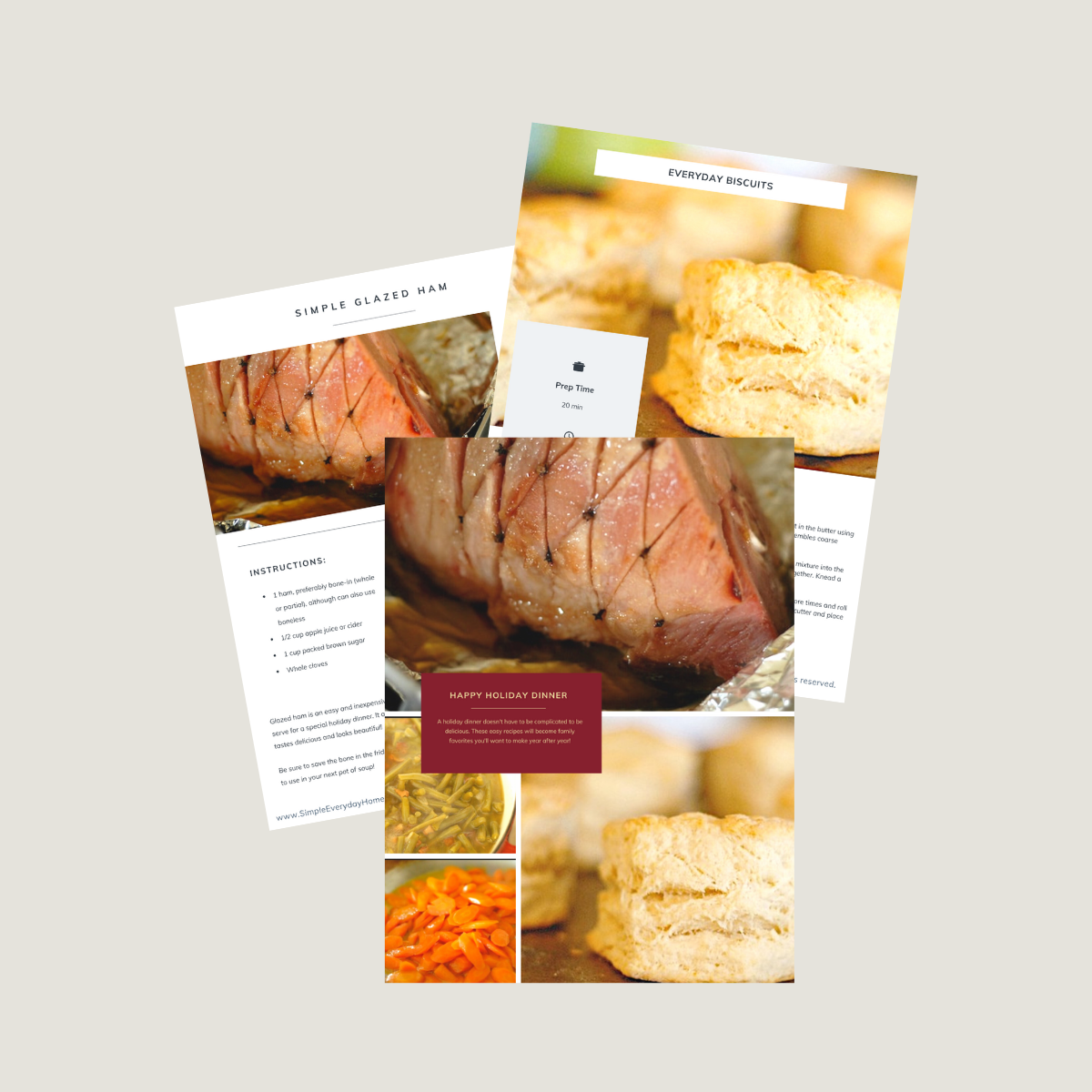 Bonus #1: Happy Holiday Dinner (recipe book)
These easy recipes will help you make the perfect holiday meal for your small family...or for a whole tableful of friends! 
There's even a simple breakfast recipe your family is sure to LOVE!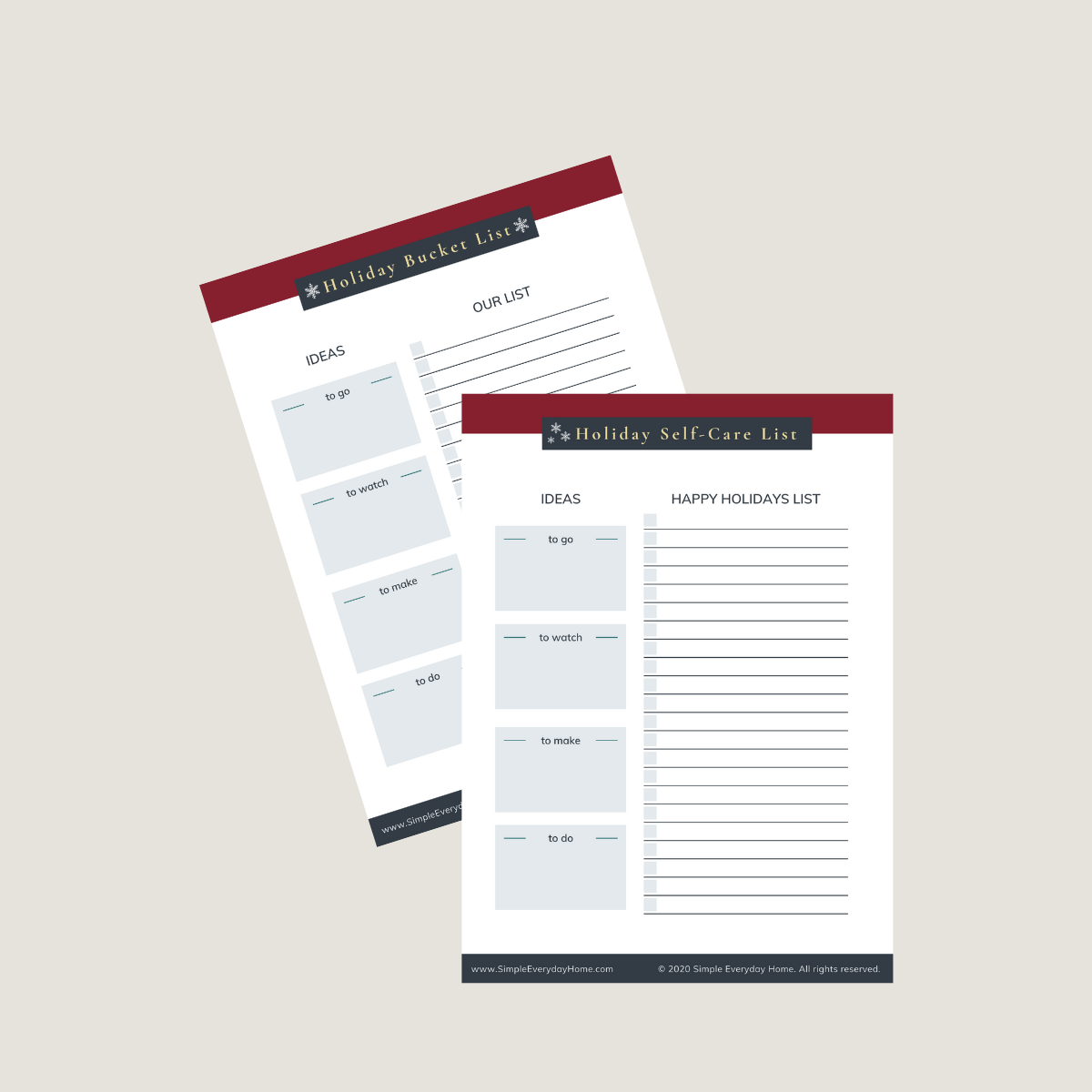 Bonus #2: Holiday Happiness Lists
The Holiday Bucket List will help you plan fun and lasting memories with your family this holiday season. 
This Holiday Self-Care List will help you remember to ENJOY the season with special experiences and activities just for you!
You've got questions...we've got answers:
Q: What happens after I buy?
A: Once your payment processes, you'll be sent an email with all the information you need to login and access the printable Action Kit. If you have any problems or do not receive your access email, contact [email protected] and we'll be happy help! Just be aware it can take several minutes for everything to process and get sent through the big 'ol internet, so please allow up to an hour to receive your access email. 
Q: Will this make me feel even more overwhelmed, since life is already crazy this year?
A: The purpose of all these tips, checklists, and fill-in-the-blank lists is to eliminate some of the stress this season. This Action Kit isn't about adding more things to your to-do list. Not at all! Instead, it has lists and tools to help you organize and manage the things already on your plate, so you can ENJOY the holiday season, this year more than ever.
Q: My house is a mess! Will this help me get it cleaned up so I can decorate?
A: Yep! One of the awesome features in this Action Kit is the "14 Days to a Clutter-Free Holiday Home Challenge" It breaks down all the necessary cleaning tasks for preparing to decorate or entertain guests. Christmas isn't the time to detail clean the entire house or worry about organizing your shoe collection. So this 14-Day list of tasks helps you focus only on the cleaning needed to help make the most of this season.
Q: We have our own family traditions. Can I still use this Simple Holiday Home Action Kit?
A: Absolutely! The many checklists and fill-in-the-blank lists in this Action Kit will help you organize the way your family celebrates so you can enjoy the season (instead of feeling like your head is spinning the whole time!). It's all about making your own traditions and memories even more special this year.
Q: Christmas is different for our family this year. Will I be able to use it this year and in years to come?
A: Yesss! This is a printable product, so you can print up new lists and checklists every year! Whether you're doing Christmas at home with your own little family, or are having a big gathering of loved ones, these tips and lists will help you stay organized year after year.
Hi! I'm Amy, founder of Simple Everyday Home (and loyal user of Simple Everyday To-Do Lists).
I've been a wife, mom, and homemaker for over twenty years, and I've helped thousands of women have an enjoyable and clutter-free home, without having to work non-stop to keep it clean.
But let's be honest: The holidays are a whole different (and stressful) ballgame. The clutter you thought would be gone by now is suddenly in the way of the tree, the lights, the garland, and all the other goodies you'd hoped to enjoy this year. 
And the mere thought of keeping up with the holiday meal-making, the perfect gift-giving, and the supposed-to-be-fun cookie-making is enough to make you want to hide until January rolls around.
I've been there, and I've cried more than my share of holiday tears...and I've also learned how a little planning and the right tools can make all the difference in the world!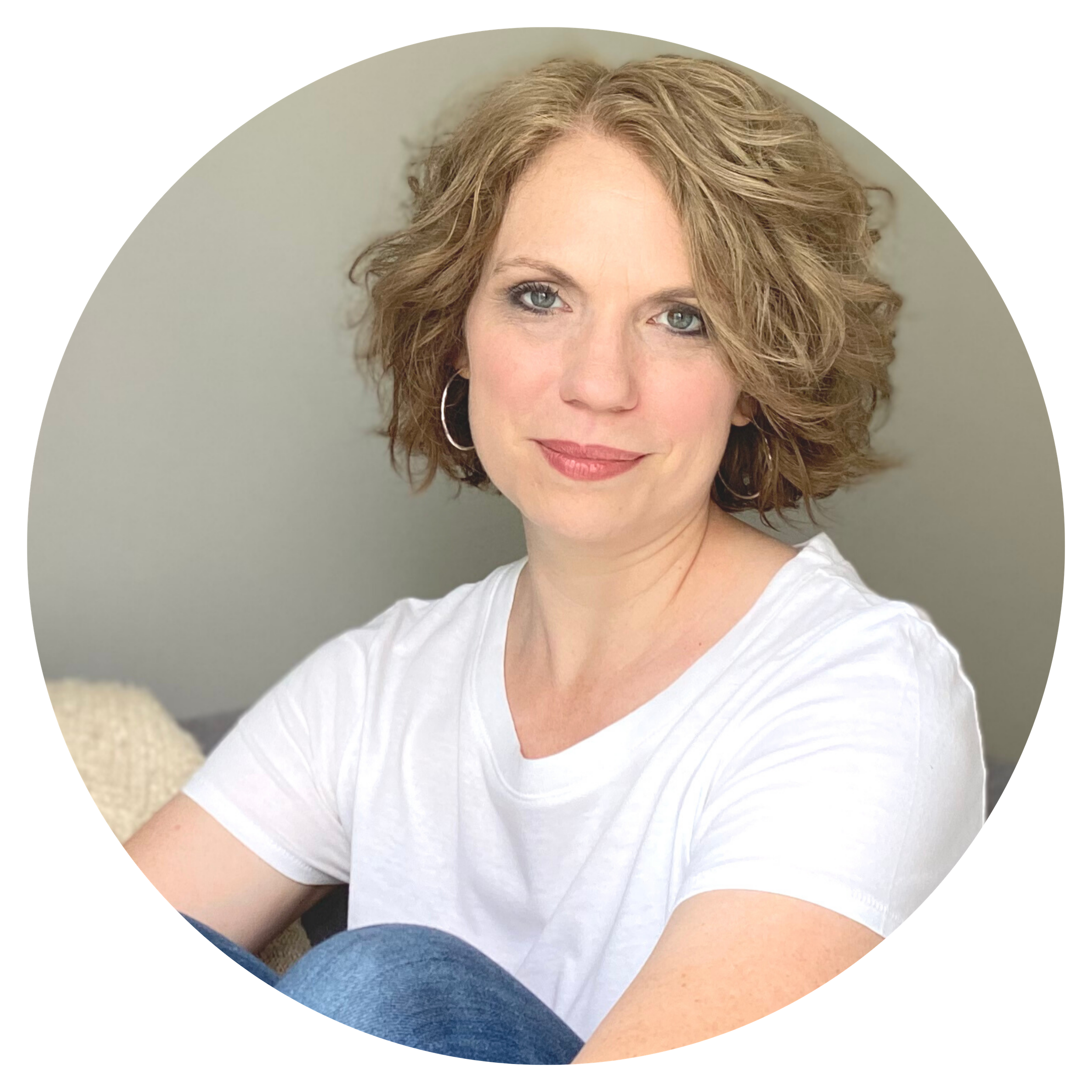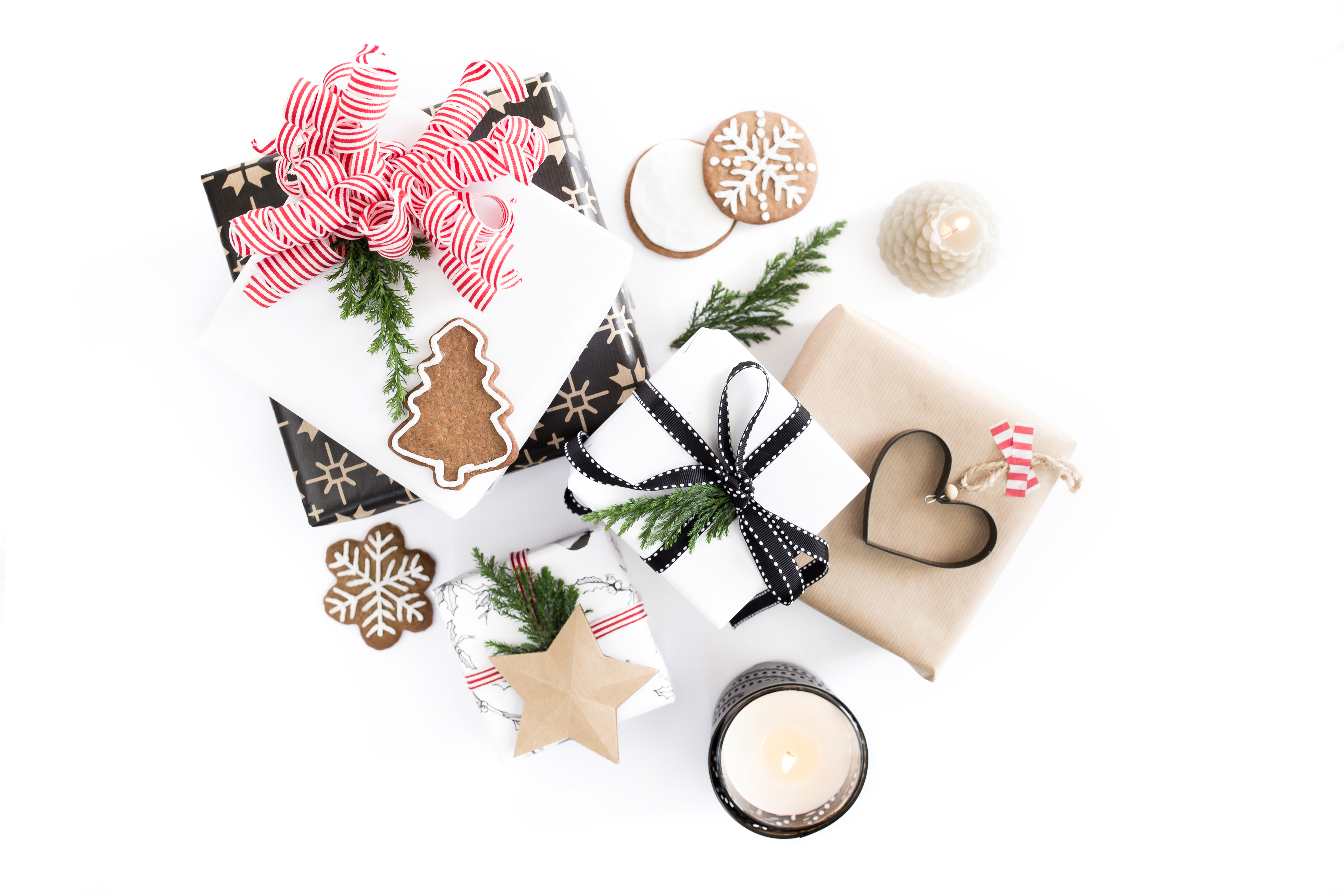 Your family deserves a little more "merry" (and a lot less "madness")...and you do, too!
When life feels like it's been turned upside down and shaken like a snowglobe...
You know your family needs a special Christmas season, this year more than ever. And you need a way to make it happen so YOU can enjoy some peace and joy this holiday season, too!
Backed by the Simple Everyday Home Happiness Guarantee
Take up to 30 days to use Simple Everyday To-Do Lists in your own home. If you're not 100% happy with them for any reason, just email [email protected] for a full refund. You've got nothing to lose!